Reach your goals at the best gym in Gloucester
01
Evaluate
Schedule a FREE Intro with a caring and supportive coach. Chat with the team and determine the right steps for you.
02
Enroll
Sign up for your personalised training and nutrition programme that is unique to you and your goals.
03
Engage
Feel better and be amazed with the results. Engage and be part of a community of like-minded people.
Structured Programmes to Meet
Your Health & Fitness Goals
Real people. Real results.
Client Love!
I love the fact that I come in and have someone guide and tell me exactly what to do each day keeping me safe, having fun, and progressing... The combination of training consistently and having the knowledge on what and how to eat a balanced diet each day has positively impacted mine and my family's life more than I could have ever imagined.
Sangita B.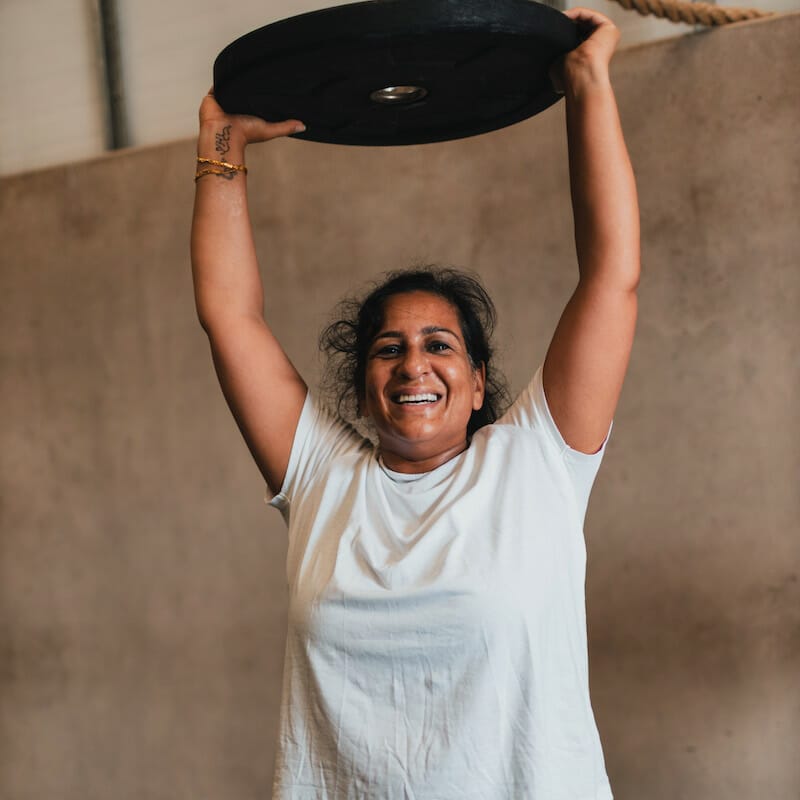 I have seen results from weight loss to improved mobility - I have happily become more active throughout the day, and I am now making healthier food choices to further improve my personal wellbeing and transformation. To anyone thinking about making a positive change to their life, you should really give the Glevum team a call - you will not regret it!
Chris D.
I first stepped foot into Glevum Fitness as a wreck. I was overweight, clumsy, in the middle of a divorce… Fast forward 11 months to today and I am now over 20KG lighter. I am stronger, faster, fitter and even smarter. I am proud that I eat, sleep, walk, and talk better… I now laugh loud and smile more often. Glevum Fitness is a place like no other.
Alex D.
Take the first step today.
Ready to get started?
Get in the best shape of your life—and stay that way for good.
We've helped hundreds of local Gloucester residents become the fittest, strongest, healthiest version of themselves. Now it's your turn.
Fill out the form below to get started
Take the first step towards getting the results that you want
Free Intro
Health apps with proven results?
What you do outside of the gym matters just as much as inside. Get our guide on the Top 6 Free Health Apps to help you manage sleep, stress, nutrition and travel.
Health apps with proven results?
Download your Top 6 Free Health Apps Guide now!
Get my guide